Dinner benefits St. Peter's Community Arts Academy
Arts performances, awards to community members and a five-course gourmet meal will highlight the ninth annual Dinner for the Arts Sunday, April 7, at the St. Peter's Community Arts Academy.
The gala evening will get under way at 5 p.m. with a Wine Reception and Silent Auction, followed by entertainment from Arts Academy performers at 5:30 p.m. The meal sponsored by Beef and Brew will start at 6 p.m. and will include the presentation of the Arts Academy's 2019 Community Award for extraordinary support for music and the arts to Meg Cognetta Heaton and Hilda Lam Collins and the 2019 Distinguished Alumni Award to Adam Fryer.
The annual dinner raises money for the Arts Academy operations and financial aid fund. Tickets at $75 per person before March 25 and $85 thereafter as well as sponsorship opportunities and Friend of the Arts contributions are available by contacting (315) 789-0106 or stpetersarts.org.
Geneva residents Heaton and Collins have been performing in the Finger Lakes for more than 30 years, including performances with the Rochester Philharmonic Orchestra as duo-pianists and as soloists with the Finger Lakes Symphony. Both pianists are active as collaborators and accompanists for various local artists and groups and are members of Geneva's Tuesday Quartette, an ensemble devoted to music performed by four pianists at two pianos.
"No two people are more deserving of this award," said Genevan Jewel Hara, a
member of the Tuesday Piano Quartette. "True professionals, Hilda and Meg are so very talented, yet so humble."
Hara has been playing with Meg and Hilda for 10 years now and is honored to spend every Tuesday afternoon with them and Linda Cox. She said other pianists who have heard of the special weekly gathering are thrilled to have the prized opportunity to be a substitute when one of the original four can't make it. "I am grateful for the welcoming spirit of Hilda and Meg, their devotion to excellence in music and of their time together to share their talent and of course have tea!" Hara said.
Heaton received her music degree from Oberlin Conservatory. She teaches piano at Hobart and William Smith Colleges, accompanies the Colleges' Community Chorus and serves on the Smith Opera House Steinway Committee. She is a former accompanist for Ithaca Talent Education (Suzuki program) and the North Street School Select Singers for 20 years.
Collins holds degrees from Oberlin College and the University of Rochester. She serves on the boards of Geneva Concerts and the Geneva Music Festival and also is a member of the Smith Steinway Committee. She is a former accompanist for the Community Arts Academy's children's choirs for 20 years and the Ithaca Talent Education (Suzuki program).
Fryer, a Geneva native and 2006 graduate of Geneva High, attended Finger Lakes Community College and Buffalo University, earning degrees in psychology and philosophy.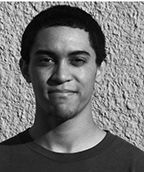 "Growing up," Adam said, "I frequently created music with friends, acted and directed plays through the Geneva Theatre Guild, became a member of the St. Peter's Community Arts Academy Senior Choir in high school and joined the UB Drumline at school. Music has and always will be a huge part of my life and in 2013 I created the Two Herons Drum Circle to share music and drumming with friends."
What started as a drum jam session has led to open community drum circles almost every month.
"I'm very grateful to live in a community where its members see potential and foster it. Thank you St. Peter's Community Arts Academy for seeing the potential in me and everyone that passes through your doors."
The SPCAA offers lessons and performances in choir, piano, violin, cello, organ, voice, dance and guitar for all ages and now serves more than 250 students from 16 area schools in a five-county area in large part due to the dedicated core of instructors and staff, all of whom are professionals in their field. Embracing its theme of "Arts for All," the St. Peter's Community Arts Academy is open to students of all ages and levels of skill regardless of financial means or religious affiliation. Offerings will be expanded and enhanced in renovated space with a $4-million Capital Campaign currently under way.
« View all posts